HomeopathyWest is currently run by Bay Area homeopaths Anneke Hogeland and Judy Schriebman. The company was started about 20 years ago by Anneke Hogeland and Diana Kehlmann with the main goal to introduce European homeopathic teachers and their thinking to the Bay Area. Judy and Anneke are co-authors of The Trituration Handbook, based on their more than two decades of hands on experience with this powerful method of making and proving remedies from raw substances. With internationally renowned homeopathic teacher Jonathan Shore, Judy and Anneke are also authors of the prominent book, Birds: Homeopathic Remedies from the Avian Realm.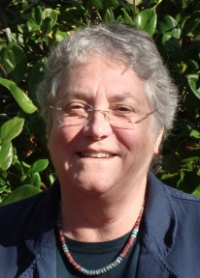 ANNEKE C.H. HOGELAND, MS, MFT (1948 – present) practiced as a homeopath, psycho therapist, and hypnosis expert in and around Berkeley, California. Anneke leads Family Constellation Therapy workshops worldwide. She graduated from the Pacific Academy of Homeopathy in San Francisco in 2000. A Dutch citizen, she first came to the U.S. in the late sixties for college, but soon after her arrival became completely enchanted with hot air ballooning. She traveled the world for many years as one of the first female commercial balloon pilots and set a world altitude record at 28,036 feet in 1977. Early in her homeopathic career, Anneke studied extensively with European homeopaths and found the quality of teaching, research and practice was frequently moving into realms that were not discussed in American schools. In Germany they were triturating remedies to higher levels (C4 homeopathy) leading to a greater understanding of remedies. Jan Scholten was classifying the minerals and elements. Roger van Zandvoort was working on the Millenium repertory, and researcher Frans Vermeulen was organizing and correcting the entire Materia Medica in significant ways. Alize Timmerman, as the foremost proponent of C4 homeopathy in the Netherlands, was spreading this work far and wide across the world. As the founder of HomeopathyWest, Anneke has organized many homeopathic seminars in the San Francisco Bay Area; Judy continues this work. Anneke is semi-retired now and moved to Portugal in 2018.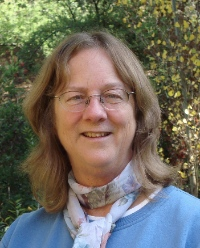 JUDY SCHRIEBMAN, CCH, RSHom(NA), CHT became fascinated with homeopathy in 1983, when it cured her young son's chronic asthma. Ten years later, she graduated from the Hahnemann College of Homeopathy. She continues to study under many homeopathic teachers from around the world. She has also trained as a master clinical hypnotherapist. Along the way, she has raised two children, lived four years in Tokyo, Japan, been a political and community activist, a soccer coach, the editor of numerous newsletters, an avid gardener and currently serves locally as an elected official. She is passionate about environmental health, especially as it concerns water issues, endangered species and the impacts on human health, and is a founding member of the Gallinas Watershed Council, the Watershed Alliance of Marin and is Chair of the Marin Group Sierra Club.
Diana, Judy and Anneke together with many local colleagues formed "SRP", a "Strange, Rare and Peculiar" monthly gathering of homeopaths in the Bay Area, to support practitioners and share information. They have proudly sponsored seminars with many homeopaths who are leading the way in advanced homeopathic practices.
In addition to Birds: Homeopathic Remedies from the Avian Realm and The Trituration Handbook, HomeopathyWest also published the English version of The Homeopathic Treatment of Lyme Disease by German doctor Peter Alex. Visit our website store for information on purchasing these books as well as professionally produced DVD sets from past seminars.