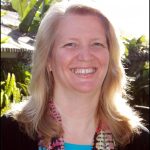 Kim Kalina in the Bay Area to teach two professional homeopathic courses!
CEASE Certification & Inspiring Homeopathy
CEASE Certification Course – a full 3 day training
Thurs, Fri, & Sat, November 10, 11 & 12
9 am to 5 pm – Corte Madera Best Western Inn
$500 – This course open to professional homeopathic practitioners only
Inspiring Homeopathy – 2 days of exceptional depth work
Sun & Mon, November 13 & 14, 2016
9 am to 5 pm – Corte Madera Best Western Inn
$250 – This course is open to all
About CEASE
Hundreds of homeopaths have now successfully qualified as certified CEASE practitioners…will you be next? This CEASE Certification Course for the Homeopathic Treatment of Autism Spectrum and Other Similar Chronic Diseases is an intensive 3-day event for practitioners experienced with homeopathy for chronic care. More About the CEASE course here.
"CEASE is being used for far more than just autism spectrum these days – many modern chronic diseases with obstacles to cure at their root respond beautifully to CEASE where classical homeopathy was unable to fully accomplish healing. CEASE is an excellent tool in any homeopath's toolkit for healing the ills that arise from the traumas and toxic influences of our modern world." – Kim Kalina, CEASE Instructor
About Kim Kalina
Kim is a highly experienced certified homeopath, CEASE practitioner and homeopathic teacher. She trained directly with Tinus Smits in 2005 and worked closely with him on developing CEASE Therapy and teaching Inspiring Homeopathy until his death in April 2010, at which time she agreed to continue developing and spreading this important work around the world. Kim is trained as a classical homeopath and has been teaching and mentoring at homeopathic schools for over 15 years. She is part of the Core Faculty for the CEASE Organization in the Netherlands, and brings extensive experience in both teaching and clinical case management to the CEASE community. Her website is www.UHeal.net.
If you are considering taking Kim Kalina's weekend courses, you should go ahead and commit. Kim has relocated to the UK and this will be a rare occasion to receive her instruction. The CEASE therapy course will be outstanding in its depth and breadth. Kim adds, improves, and updates this class all the time. I have taken it 3 times and go deeper each time, adding more to my understanding.
Her "Inspiring Homeopathy" seminar is very relevant and must be done in person. Kim's passion and enthusiasm are contagious. The opportunity to fully experience these universal layers should not be missed! You will experience your own personal healing as a result. —Cilla Whatcott, HD RHom, CCH, PhD
About Inspiring Homeopathy
Kim Kalina will be guiding us on a transformational journey through the universal layers of Inspiring Homeopathy using her lovely singing bowl and homeopathic remedies. No need to know anything about homeopathy, and you don't have to take any remedies unless you want to…Kim resonates the remedies for us in her singing bowls to expand our awareness and deepen our relationship with ourselves and those around us.
The Inspiring Homeopathy weekend is great for clearing out anything that may be holding you back, and stimulates a fresh new start. If you're feeling stuck, in the midst of transition, or just wanting to reconnect with yourself and your dreams, this could be a great opportunity to do so in a caring and supportive group. Good food and laughter are sure to be in abundance too! More about Inspiring Homeopathy here